The New Zealand National Rodeo Final is coming to Taupo for the 20/21 season.
For a Easter weekend of pure entertainment join us and watch the top 8 competitors in New Zealand battle it out in their respective events for the 20/21 Championship title.
Our competitors Ride Bulls, Buck Out Broncs, Throw Steers, Run Barrels and Catch with a Rope, They Drive the Night, Fly the Skies, and Cross the Strait in the pursuit of prize money, trophies and national titles.
This pursuit will take them from Kaitaia to Bluff, from New Plymouth to Hastings and many places between throughout our summer months and it will all end here in Taupo.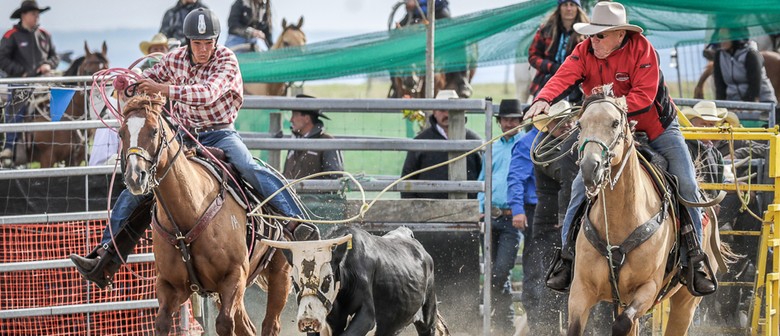 This is the end of the road for our competitors, the last chance to take out the title and be the champion. The stakes will be high and so will the energy!
We will run four rounds over two days and the 20/21 season winner of each event will be announced at the end of the second day.
There are one and two day passes available for adults, children and families.
These passes will be available to purchase online prior to the event or at the gate on the day.
So if your ready for two days packed with live entertainment and a great range of vendors to purchase souvenirs, food and drinks make sure you come and join us on 3rd and 4th of April at the Taupo Rodeo Arena for an unbelievable show. You won't regret it.